Healing Pathway Training
We are excited to be bringing Healing Pathway Ministry to St. Andrew's - A Transformational Spiritual Practice. This practice is heart-centered, inclusive, brings community together for self-care, and restores wholeness, balance and harmony.

Join us October 21-22 for Phase 1 training; only 20 spots available! Deadline to register is October 14.
Subsidies available to support fees*

Want to learn more? Watch this video or go directly to the Healing Pathway website.

*We are grateful for the generous financial support from Regional Council 15 and their New Ministries Initiatives Fund, which will provide subsidies for participants.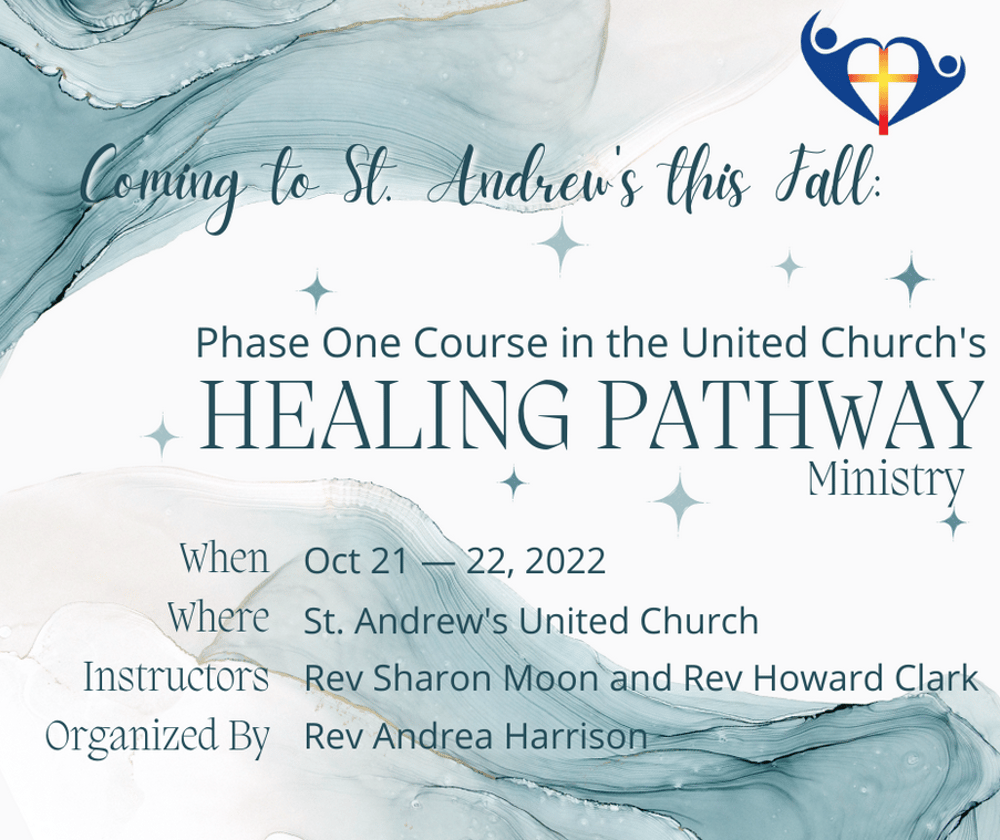 We Support Community

In all the myriad of ways you support St. Andrew's, you are also supporting other individuals, organizations, and causes in the community.
St. Andrew's Celebrates Pride

---
A HUGE thank you to everyone who came out to the Pride Parade on July 16th to walk with our rainbow banner and show support for our 2SLGBTQIA+ community in Halifax and beyond. What a way to celebrate with 30,000 other people!

Our banner was the feature photo in a news article. Click the button below to read it.
What else can we be doing?

Celebrating diversity and inclusion is not a one time thing during Pride. We keep working at it all the time to make sure St. Andrew's is a safe place.

Tell us - what else can we be doing? Do you have an idea or vision for our community?

We want to hear from you! Click the button to email us.